Portraits in Code
Digital re-makes of portraits from the Birmingham Museum Trust's Digital Image Resource. A proposal for the exhibition and festival, 'Cut, Copy, Remix' at Birmingham Museum and Art Gallery, April 2020.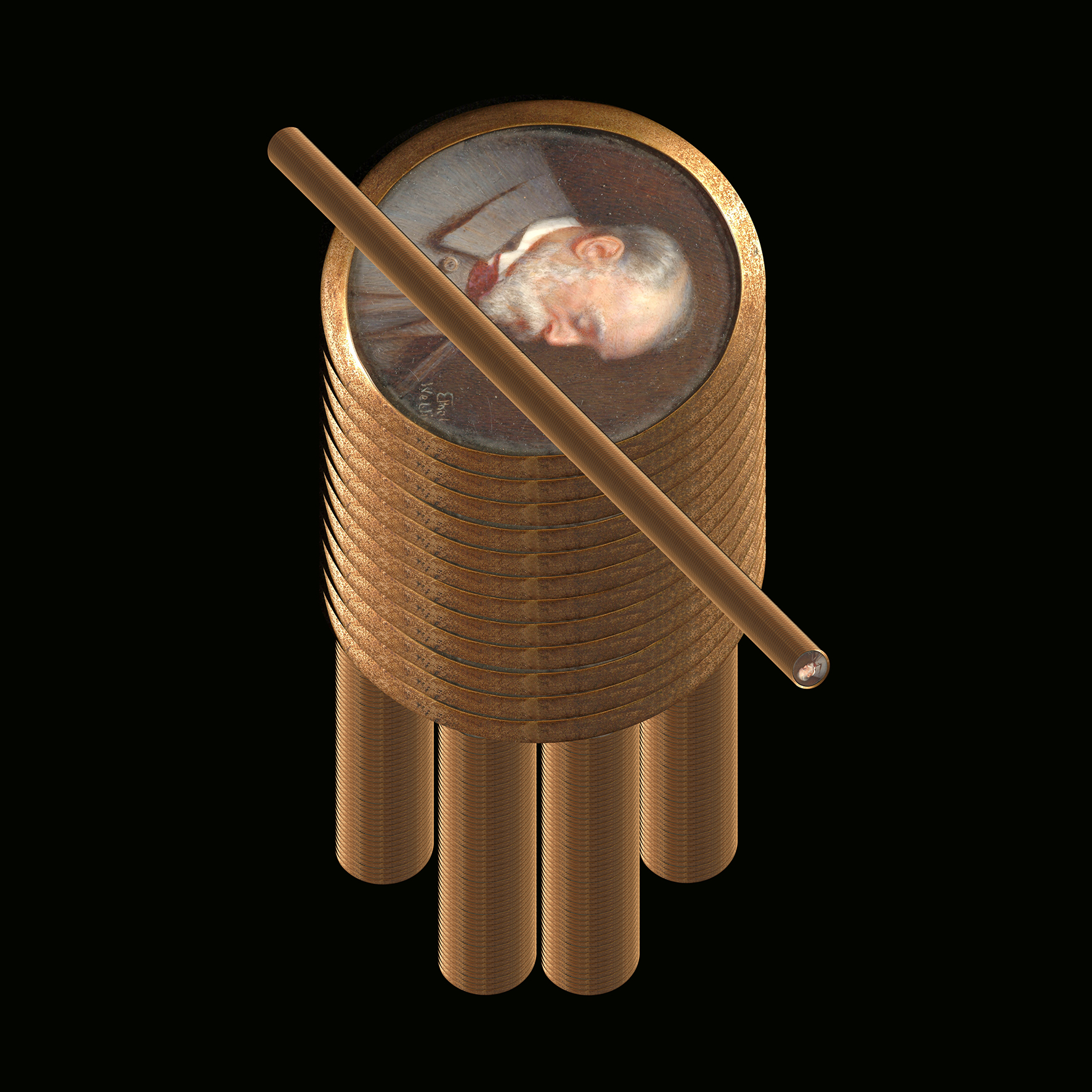 What is the difference between the original paintings and their digital doubles? The material has been transformed from oil paint into pixels and coded data. This new medium is infinitely fluid - the individuals released to enter the digital realm to be seen, shared, and liked.

The digital processes used try to emphasise and further illustrate the occupations (and preoccupations) of the sitters – their past activities represented in a contemporary digital landscape. Examples are William Phipson, inventor of a steel roller, is stretched and flattened, a miniature of G.F Watts, a painter and sculptor is transformed into a digital sculpture, Sir John Franklin, an arctic explorer is pictured through digital shards, and the treatment of the portrait of surgeon, John Derrington is a digital dissection of individual parts.